you won't be disappointed .......
Electric Scooters and Hoverboards for everyone .....
Enjoy the company of family and friends while out and about.  We have Scooters and Hoverboards to suit all.  Our Scooters come in 5 different colours, and the Hoverboards in 8.  Highly efficient and environmentally friendly, they are the perfect option for quick and easy travel.
Testimonials
" fantastic.  Brilliant fun scooters.  Totally recommended "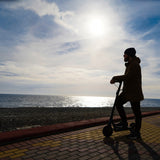 " will deffo order from this Company again.  Thank you "
" very professional.  Extremely helpful.  Couldn't be happier with the product "